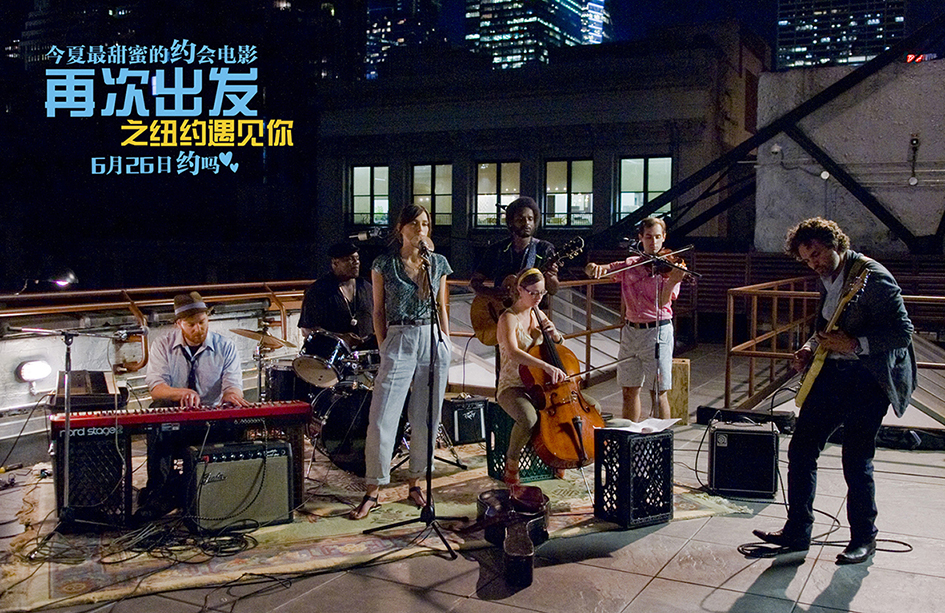 It seems to be a tradition that I would write something about a movie when you are away. It's just I have made up my mind that, if I take one and a half hour to see a movie, I should leave some thoughts in words, Since I have so much things I should do first. So here I am.
God knows how much I love musical. From old days' "Singing in the rain", "Bathing beauty" to nowadays "Hairspray", "Once", "Pitch", even "High school musical" and "Glee", every time I watch these movies I can not help turning the corners of the lips up. I am not that kind of emotional person. But the music is the one of very few things to make me feel joy.
Back the to movie, for a musical, the song is just so so. The singing of the actress is really normal. But the idea is so moving that a batch of people gather together making a record just for fun. It's not that I pin my dreams to you. I just want you master some instruments like keyboard or guitar, not for grade examination, not for competition, just for that you can have a chance to choose in the future. Just like the people in this movie, when life is getting ugly, you can have something interesting to focus on . And I hope you can be one of them.